Sci-fi Character Pack 9
A downloadable asset pack
Get this asset pack and 25 more for $59.99 USD
View bundle
Hi I'm PenUsbMic, I make low res sci-fi sprites designed for top down (think crawl) type games BUT work perfectly for side scroller platformers (think Risk of Rain), every pack has a free sprite. So try them out and have fun!
Small Sci-fi Monster (82x39) - Idle, Run, Attack , Damaged, and Death animations
This character was designed to be a little annoying bugger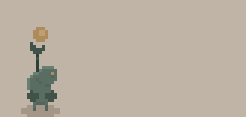 Medium Sci-fi Monster (135x62) - idle, run, attack 1 , attack 2 (spikes), damaged, and death animations shown below
This character was designed to deal AOE damage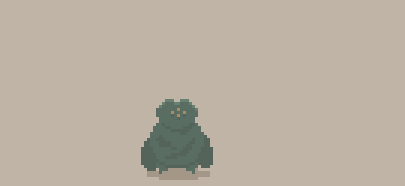 Big Sci-fi Monster (145x75) - static idle, run, heal/power charge, range attack, super attack, damaged, and death animations

This character was designed to be... big...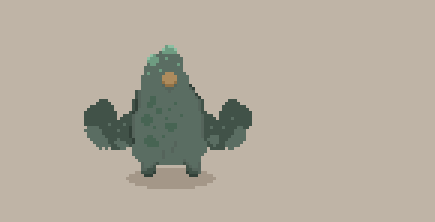 All Animations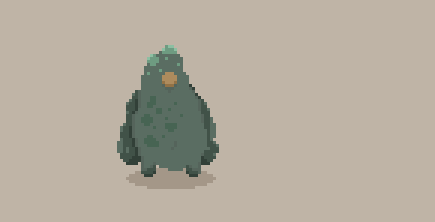 Feel free to use for commercial projects and modify the characters if needed. Please use Penusbmic If you want to offer me credits. Please do not resell the assets individually. Thank you! Check out my page for some free pixel work and other cool characters!
Check out my entire Sci-fi Series!
Download
Get this asset pack and 25 more for $59.99 USD
View bundle
Click download now to get access to the following files:
Character Pack 9.zip
195 kB
if you pay $3 USD or more
Comments
Log in with itch.io to leave a comment.
This assets are great, thank you. I used them for a educational project. <3
Hey! I tried DMing you on Instagram, but it wouldn't let me. I seen a comment before where you stated you were going to do a mega pack at 10 packs. Do you know when this will be? Also, are you planning on making more environments?
hey! The 10th pack is very early in development. Got carried away with some other projects! It'll be my main focus soon so I'd say late December? Early January if everything goes as planned. As for environments, I have ideas floating but no specific timeline
Sounds good, thanks for the quick reply! I'll be on the lookout for the pack later in December/early January. How long are you planning on running the pack for?
forever! I'll do 3 new characters (as the 10th pack) and then a Mega pack/bundle of all 10 ppacks. The idea is to make it easier to purchase the entire series instead of making 10 individual payments. It'll be at a small discount as well!
And I'm not sure why instagram isn't allowing messages, I have it opened to everyone? You may have to be following, I'm not sure though

Hello I loved the sprites, so I would like to know if I could use them in commercial projects
I love your character packs! So creative and beautiful.
Excellent work as usual my friend , hope the family r doing fine 😊
thank you for doing such great art!