Sci-fi Character Pack 2
A downloadable asset pack
Get this asset pack and 25 more for $59.99 USD
View bundle
Hey Guys, these guys were fun little dudes to make. Little baby versions of my first character pack. Baby Boxer is free just like his father! The Welder and Samurai will be $1.50 each or $2 for the entire pack!

Baby Boxer 128x48 - Idle/Sleep (6), Spirit Slam (16), Tele (10), Death (8)

Baby Welder 128x48 - Idle (1), Hop/move (8), attack (13), death (12)
*idle is just welding mask on ground*

Baby Samurai 128x48 - Idle (1), wake (9), walk (6), Attack (19), Death (8)
*idle* is just the hat on the ground*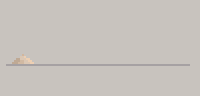 Feel free to use for commercial projects and modify the characters if needed. Please use Penusbmic If you want to offer me credits. Please do not resell the assets individually. Thank you! Check out my page for some free pixel work and other cool characters!
Check out my entire Sci-fi Series! 1 Free character in every pack!
Check out my new series of sprites here!
Download
Get this asset pack and 25 more for $59.99 USD
View bundle
Click download now to get access to the following files:
if you pay $1.50 USD or more
if you pay $1.50 USD or more
if you pay $2 USD or more
Comments
Log in with itch.io to leave a comment.
They are adorable! Your art style is so simplistic but expressive!
Really like your art and animation style :3
Amazing simplicity. These things you have been doing could make for an very interesting sci-fi style game.

thanks fox! That's was my dream, create a pixel sci-fi rpg game but at the moment I'm really enjoying bringing some of my ideas to life and sharing them with the world! Hope I'll get to beat some of these guys up in a game one day :)